Greer's Blog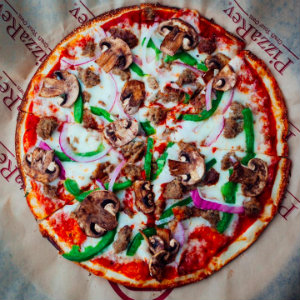 03.17.17
PizzaRev La Habra, a build-your-own, fast-casual pizza concept is giving back to the community with the most generous "Pay It Forward" campaign we've heard of. In an effort to help build up the city of La Habra, PizzaRev La Habra will be partnering with the La Habra Collaborative Group to donate 100 percent of its profits to local charities and community organizations for the next six months, supporting the schools, hospitals, faith and youth groups, public parks and more in the area.
"While most companies only donate a portion of their proceeds for a day or a month to a specific cause, it is almost unheard of for an organization to donate 100 percent of its profits for six consecutive months," said Ron Lieberman, owner of PizzaRev La Habra. "Our goal is to share PizzaRev La Habra's unending loyalty and commitment with the La Habra community through our 'Pay It Forward' campaign, and we are excited to rally residents and visitors alike to help raise funds for our beloved community."
At PizzaRev, you can craft your own personal pizza with organic tomato sauce, fresh ingredients, gluten-free options and homemade dough. Pizzas are flame-fired in less than three minutes in a 900-degree stone-bed oven to create a thin, roman-style crust.
Healthier options include reduced-fat mozzarella or vegan cheese and gluten-free dough. The La Habra location serves unique offerings including baked meatballs, double pizza crust, garlic bread, wine by the glass and craft beers on tap, all of which can be enjoyed with friends and family on the al fresco patio with a cozy fire pit.
Each pizza, regardless of the number of toppings selected, costs $8.25 – with 100 percent of the La Habra location's profits directly benefiting its neighbors.
PizzaRev La Habra is at 1841 W. Imperial Highway. To place an order online to Pay It Forward, visit pizzarev.com/locations/pizzarev-la-habra/.
---
More Greer