Greer's Blog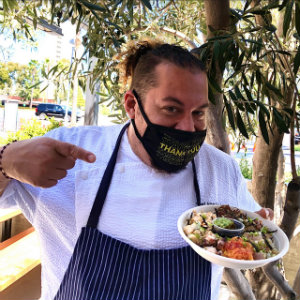 08.03.20
Last week's poke pop-up at The Hall Global Eatery at South Coast Plaza was a wonderful success and sold-out by 3 p.m. Starting today, guests may order poke bowls for takeout or dine-in on the outdoor patio. Hours are 11 a.m. - 7 p.m. daily or until it is gone.
Guests will receive a poke order sheet and check off their selections of fish, rice or salad base, toppings and garnishes. After paying at the Patisserie, the order will be brought over when it is ready.
The Hall Global Eatery is on Level 1, at South Coast Plaza. 714.515.5544.
---
More Greer