Greer's Blog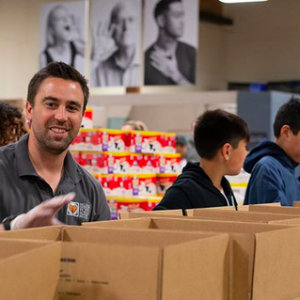 03.20.20
Amid tightening economic and social restrictions, Second Harvest Food Bank of Orange County is taking bold action to reach Orange County's food insecure. Second Harvest is establishing a Pop-Up Drive-Through Food Distribution on Saturday, March 21 from 9 a.m. to noon (or until supplies last) at the Honda Center parking lot, provided by the Anaheim Ducks. Second Harvest Food Bank will provide bags of shelf-stable foods to local residents most in need—those who have no other food resources—in a drive-through format to maintain social distancing for volunteers, staff and community members receiving the food.
The Pop-Up Drive-Through Food Distribution at the Honda Center in Anaheim is a result of the innovation and commitment of Second Harvest Food Bank of Orange County, a local nonprofit organization that finds itself at the center of the COVID-19 public health crisis. Second Harvest's system of feeding more than 250,000 local residents at risk of hunger each month has been wholly disrupted by COVID-19: The Food Bank has been forced to tap into its reserve fund to purchase shelf-stable foods while having to suspend volunteer packing operations at its distribution center.
Second Harvest has added to its delivery model a shelf-stable food box format using a newly-formed Harvest Truck Brigade and a Field Distribution Team of volunteers, which are text dispatched to deliver food to key sites throughout the county and—in extreme circumstances—directly to those who cannot leave their homes due to quarantine. The entire operation will very likely need to scale up to meet the growing need.
Honda Center is at 2695 East Katella Ave. in Anaheim. (Distribution entrance is off Douglas, then follow directional signs)
---
More Greer