Greer's Blog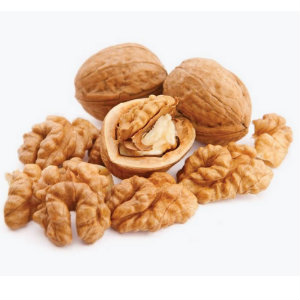 11.26.18
Holiday entertaining is nearly here and if you love to add healthy ingredients to your meals, consider Primavera Walnuts which also make great snacks. These special walnuts are grown from local farms in the fertile San Joaquin Valley with pride, commitment and experience.
Their mission is to offer the best-tasting walnuts in the world. Primavera walnuts are cracked in small batches, and then hand-selected to ensure ultimate freshness, size, and flavor.
Walnuts are considered a super food; they contain high amounts of Omega-3 in the right balance with Omega-6. Walnuts provide protein, which is essential for the growth and repair of all your body's cells, organs, and tissues. Walnuts are also a rich source of vitamins and minerals.
With Primavera Walnuts you can add them to a simple charcuterie platter with high-quality meats, cheeses, olives and of course, to salads, in granola, in pestos, pasta, on vegetables, in baked treats and much more.
Primavera Walnuts come in healthy snack sizes for one-the-go snacks, in one lb. bags, in a 5 lb. box, and even a 22 lb. of halves.
For more information, visit primaverawalnuts.com. Free shipping is available for purchases at $24.99 or more.
---
More Greer