Greer's Blog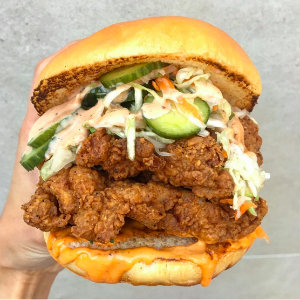 06.09.17
OC Foodie Fest presents Pub & Grub, a culinary crawl on Saturday, June 10 taking place in Downtown Santa Ana on the corner of Bush Street and 5th Street, and 4th Street Market Food Hall.
At the all-day food festival you can enjoy a wide variety of outstanding local bites, drinks, as well as live entertainment. Pub & Grub is one festival you can spend all day at.
Among the lineup of participating restaurants: Mad Dumplings, Mess Hall Canteen, Ridges Churro Bar, Shuck Oyster Bar, The Iron Press, Two Birds and the White Rabbit Truck.
The event will take place in two parts: Farmer's Market from noon to 11 p.m. Cost is $10 for General Admission.
A VIP experience in (2) sessions 2 p.m. to 5 p.m. and 6 to 9 p.m.
Cost: $60 Standard VIP Ticket
Tickets Available Now: ocfoodiefest.com/pubandgrub
---
More Greer