Greer's Blog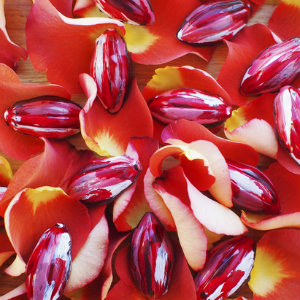 02.13.17
In honor of Valentine's Day, Puesto at Los Olivos Marketplace in Irvine will be selling Pastry Chef Jessica Scott's handmade chocolate bonbons.
Inspired by her recent trip to Mexico City, where she attended the annual Chocolate Expo, the assortment will include White Chocolate Passionfruit, Guava Jamaica, Dulce de Leche Café, Dark Chocolate Guajillo Ganache and the limited edition Valentine's Day Rose Horchata bonbon. Boxes of five chocolates will be $10.
Open 11 a.m. to 9 p.m. Sunday to Thursday; 11 a.m. to 10 p.m. Friday and Saturday.
Puesto is at 8577 Irvine Center Drive a Los Olivos Marketplace in Irvine. 949.608.9990.
---
More Greer