Greer's Blog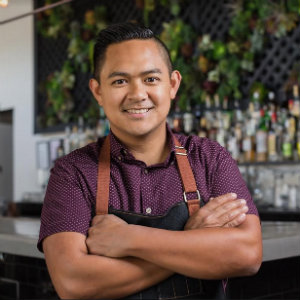 07.11.19
Long Beach Exchange, East Long Beach's dynamic destination for shopping and dining, will open ReMix Kitchen Bar in the fall. It's a new concept created by locally renowned chef and restauranteur, Ross Pangilinan. ReMix Kitchen Bar at Long Beach Exchange will be the award-winning chef's third restaurant concept in Southern California and will offer customers a uniquely different dining opportunity centered on New American fusion flavors.
Pangilinan's first two restaurants, Mix Mix Kitchen Bar in Downtown Santa Ana and Terrace by Mix Mix at South Coast Plaza in Costa Mesa, are acclaimed dining destinations that have been recognized among Orange County's hottest restaurants.
Pangilinan is known for artfully mixing a diverse range of influences — ranging from French to Italian to modern Filipino cuisine — in his popular, chef-driven restaurants. His singular skill and point of view are evidenced in dishes including the soft egg raviolo with browned butter and guanciale and the pork cheek adobo at the original Mix Mix Kitchen Bar in Santa Ana.
At Terrace by Mix Mix in Costa Mesa, customers are greeted with a welcoming ambience through the use of natural light, greenery and modern décor. Part of the restaurant's concept includes a seasonal three-course express lunch menu that changes daily and is available Monday through Friday. Pangilinan plans to offer an express lunch menu at ReMix Kitchen Bar in Long Beach as well.
4150 McGowen Street in Long Beach.
---
More Greer