Greer's Blog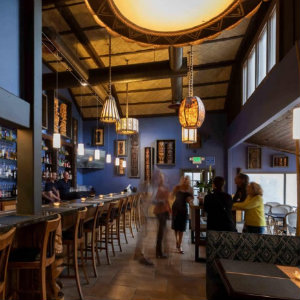 06.30.20
The Royal Hawaiian Fire Grill in Laguna Beach just reopened for dine-in and patio service. They also just debuted a new dine-In and same day to go menu. Details are available here.
They will continue to offer pick-up family dinners available when ordered 24 hrs. in advance.
For your safety and comfort during your dine-in visit they have made the following changes according to the CDC & California guidelines:
Face Covering required until drinks or food arrives
Sanitizers available at the entrance
Respect Social Distancing
If you are feeling any flu-type symptoms, kindly delay your visit
Reservations are highly recommended
Their Part!
All Employees wear Face Covering + Gloves
We have separated tables 6 feet apart and placed floor signage for waiting areas
Employees sanitize tables after every customer
Employees are instructed to check their temperature before a shift
The menu is available online to view from your mobile device or a disposable copy is available upon request
Regular disinfecting of all surfaces with disposable wipes
Open 4 to 8:30 p.m. Tuesdays to Thursdays; 4 p.m. to 9 p.m. Friday; noon to 9 p.m. Saturdays; noon to 8 p.m.
Royal Hawaiian is at 331 N Coast Highway in Costa Mesa. 949.715.1470.
---
More Greer