Greer's Blog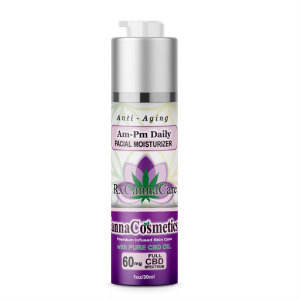 04.23.19
CBD Oil has become one of the most sought-after plant medicines and supplements in the natural health and beauty industries. For many people, CBD has been instrumental in dramatically improving their lives.
Rx Canna Care founder Twompson Prater has discovered that a topical delivery of CBD provides equally powerful benefits for certain health issues such as eczema, psoriasis, cancer treatment, and radiation side effects, acne, rashes and more. He created a Rx Canna Care, a product line to offer a natural alternative to traditional chemically based skincare and cosmetic products.
Rx Canna Care's product line includes: Apple Stem Cell Cream; AM/PM Daily Moisturizer with Hyaluronic Acid; Canna Retinol with Vitamin A; Canna Cream - Concentrated Natural/Organic Body Balm with 600mg; Canna Scrubs - Avocado and Neem Coffee, Turmeric and Neem Salt, Rosehip Oil Sugar Scrubs; Canna Intimate CBD Massage Oil Infused with Natural Aphrodisiacs; CBD Oil Tinctures - High Concentrations of 1200, 3000 and 6000mg; Infused Pain Relief Cream - with Menthol, Arnica & Frankincense; and Neck & Décolleté Firming Formula with Green Tea Antioxidants.
"There is a lot of noise out there and not all CBD products are created equally. The fact is, we have many years of experience within the cannabis space and have strategic partnerships within the industry. We are proud to assure our customers that they are receiving the best," Prater said.
Visit rxcannacare.com to shop and learn more.
---
More Greer