Greer's Blog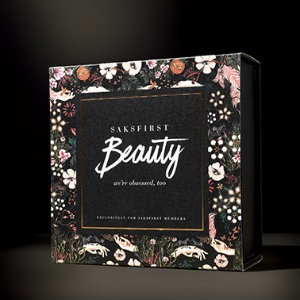 08.03.17
Saks just launched SaksFirst Beauty Box—its take on the Birchbox concept. It's a new membership program called the SaksFirst Beauty Reward Program. Members get beauty perks and rewards throughout the year for every $250 spend up to $1,000.
Each box contains beauty samples from top brands like La Mer, Kiehl's, Guerlain, Clive Christian, Chantecaille, Dior, Prada, Yves Saint Laurent, Givenchy, Giorgio Armani, Kilian, Sisley, Estee Lauder and many more. It's ideal for beauty enthusiasts who want to try new top-of-the-line beauty samples.
To join, you have to be SaksFirst credit card holder. After spending your first $250, you'll get your first Beauty Box, a welcome reward, and access to an exclusive newsletter with insider information on trends and looks from the Saks Fashion and Beauty offices. If you're a regular Saks shopper, there are tiers for $500, $750, and $1,000 spends—each level will get you a new Beauty Box and more perks (like at-home makeovers and beauty drawer audits).
To sign up and learn more visit saksfifthavenue.com/SaksFirst
---
More Greer