Greer's Blog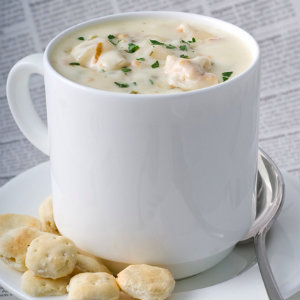 02.20.18
It's the perfect chowder weather and now you can enjoy a bowl of fresh seafood chowder at Santa Monica Seafood Market & Café while supporting Bracken's Kitchen, a local nonprofit that feeds the hungry healthy and delicious meals. Santa Monica Seafood will donate proceeds from all chowders--New England Clam Chowder, Manhattan Clam Chowder, and Fish Chowder-- sold in Costa Mesa and Santa Monica stores now until National Chowder Day on Sunday, February 25.
Bracken's Kitchen partners with like-minded individuals and organizations such as Santa Monica Seafood to build a sustainable model that utilizes culinary creativity to serve those people suffering from both the ongoing effects of poverty and food insecurity.
Open 9 a.m. to 8 p.m. Sunday to Thursday; 9 a.m. to 9 p.m. Friday and Saturday.
154 E. 17th St. in Costa Mesa. 949.574.0274.
Open 9 a.m. to 9 p.m. Monday to Saturday; 9 a.m. to 8 p.m. Sunday.
1000 Wilshire Blvd. in Santa Monica. 310.393.5244.
---
More Greer