Greer's Blog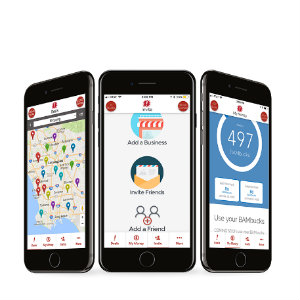 08.26.18
Are you a business who wants to reach new shoppers, diners and engaged consumers so you can increase sales? In comes BAMit! A new FREE App that just launched in OC that's so easy to use and benefits both businesses and consumers.
BAMit! brings new business to businesses, deals and discounts to consumers, and opportunities to earn income for everyone – all with NO upfront sign up costs or hidden fees.
Businesses can easily post consumer deals and discounts. There are no upfront costs or sign-up fees. There's no investment in additional hardware or systems.
You'll have total flexibility, so you can add or change and remove custom deals quickly.

There's a low transaction cost of just 4.9%, and you'll get a Business Dashboard so you can track discounts and transactions.
The Categories includes Arts & Entertainment, Shopping, Active Life, Restaurants, Cafes and Bars, Kids, Grocery & Liquor, Pets, Electronics, Health & Medical, and Services.
Download BAMit today at BAMit.com/register and enter code: OC.

---
More Greer