Greer's Blog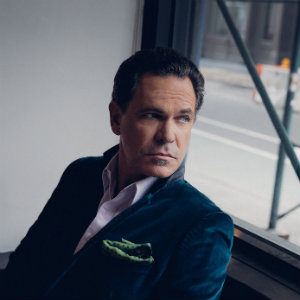 11.30.18
Segerstrom Center for the arts presents Grammy Award-winning vocalist Kurt Elling in a special holiday set "The Beautiful Day" - Kurt Elling Sings Christmas for two performances on December 15 at 7 p.m. and 9 p.m. Declared by The New York Times as "the standout male jazz vocalist of our time," Kurt Elling returns to the Center with a special program that will feature a repertoire of songs from his holiday album, The Beautiful Day.
Elling says, "I knew I didn't want to make a 'religious' record, just as I knew I didn't want to make a standard, swingin' jazzy Christmas. I'm trying to expand my consciousness and embrace the goodness of the season, and I want to include everybody. For me, Christmas is a time of consideration, of pondering mysteries."
This very special program reimagines the sounds of Christmas, mixing traditional carols decked out in new arrangements with songs that are revelations and rediscovered treats. Elling wraps the universal themes of hope, light, wonder, mystery, and goodwill in musical packages full of delightful surprises.

Single tickets start at $69 and are available now online at www.SCFTA.org, at the Box Office at 600 Town Center Drive in Costa Mesa or by calling 714.556.2787. For inquiries about group ticket savings of 10 or more, please call the Group Services office at 714.755.0236.

---
More Greer