Greer's Blog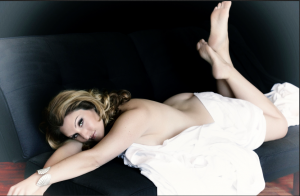 02.14.13
The most romantic Valentine's Day gift you can give could be a beautiful portrait of you. Brystan Studios, Orange County's leading boudoir photography studio just celebrated its 25th anniversary and now they're offering a Valentine's Day special, $100 off any signature or classic boudoir session. Premier photographer Lori Brystan and her professional team of female photographers make the experience sexy, flirty, fun and 100% customized for your special someone.
Click the link to find out more about a portrait collection from Brystan Studios, the ultimate Valentine's Day gift.
Sessions are limited. Call today. 949.831.3774
Brystan Studios is at 27001 Moulton Parkway in Aliso Viejo.
---
More Greer