Greer's Blog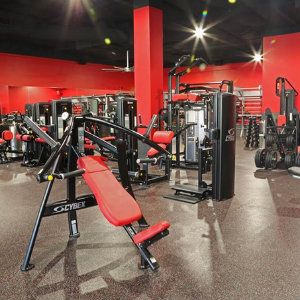 02.13.18
Shredz Gym, a cutting-edge gym facility for fitness enthusiasts of all levels, just opened in the Terrace Shops shopping center in Ladera Ranch. Whether your goals involve losing weight, toning up, building muscle or improving athleticism, Shredz Gym caters to everyone. The staff and on-site trainers all come from experienced fitness backgrounds, including the owner of the gym, Brittany De Anda, who started her career as a National Physique Committee (NPC) bikini competitor out of San Diego.
Shredz Gym offers top-of-the-line weight training and cardio equipment on an open floor format and unique high intensity interval training (HIIT) classes. These classes were designed to be physically challenging, increase heart rate and metabolism, while being able to track progress using heart rate monitors and companion display and app technology. The gym also offers heated spray tans with an Evolve Tanning Airbrush System. This system is a safe, fast way to get a sun kissed-radiant glow in seconds while providing a warm airbrush tanning experience.
Open 5 a.m. to 10 p.m. Monday through Friday; 5 a.m. to 8 p.m. Saturday; 5 a.m. to 7 p.m. Sunday.
The gym is located at the Terrace Shops shopping center in Ladera Ranch, near Lola's Café & Jerry's Dogs, at 1501 Corporate Drive, Suite B2-3 in Ladera Ranch. 949.354.0913
---
More Greer