Greer's Blog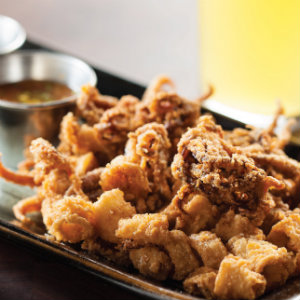 03.02.18
Dine Out Long Beach, Restaurant Week 2.0, happening now through March 3 will be extended through March 8 at select participating restaurants.
Out of the 50 participating Dine Out Long Beach restaurants, six dining destinations will extend their Restaurant Week menus through next Thursday, March 8, including:
Russo's Italian Ristorante (Naples Island) featuring a 3-course dinner menu for $30
King's Fish House (Downtown Long Beach) is offering a 2-course lunch for $20, and a 3-course dinner for $40 with optional enhancements that include lobster ($45) and King Crab Legs ($50) both served with two sides.
The legendary Queen Mary has a trio of restaurants extending their Dine Out Long Beach Menu: Promenade Café has a 2-course $20 lunch, The Chelsea Chowder House and Bar offers a 3-course dinner for $40 with optional wine pairings, and Sir Winston's, the ship's signature dining destination, has a 3-course dinner for $50 with optional wine pairings
Sweet Dixie Kitchen, located in Downtown's East Village, features a 2-course breakfast for $15 and a 3-course brunch for $25 – both come with a mimosa option.
The annual #SELFoodie contest, presented by the Grunion Gazette, will end on March 3 at midnight. It's easy to enter, simply snap a photo at a participating restaurant (food shots, drink shots, selfies, etc.), upload to Instagram and Facebook, use #SELFoodie, then check-in or geotag the location. One winner will be selected at random to receive a two-night stay at The Willows Historic Palm Springs in with a daily three-course, chef-driven breakfast plus evening wine and hors-d'oeuvres. The inn, once a favorite hideaway of Albert Einstein, is now popular with A-list celebrities. For more details visit gazettes.com/SELFoodie – guests can also enter to win online.
---
More Greer