Greer's Blog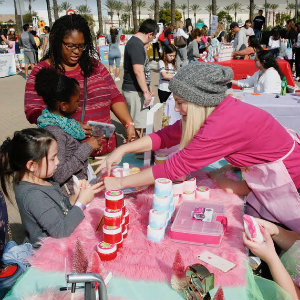 04.25.19
Orange County's ooey gooey-est event returns to The District at Tustin Legacy this Sunday, April 28 from noon to 3 p.m. to celebrate all things slime. Last year's Slime Bonanza event drew more than 300 attendees and nearly 30 Instagram-famous slimers from across Southern California. This year, slime fanatics can look forward to even more popular slime vendors. Returning this year will be actress Tori Spelling with her daughter Stella @stylishslimesbystella, who has her own line of slimes. Last year, OC-based slimer Nick Werfelmann @itsslimetyme told the OC Register that he intended to buy a Tesla with his slime earnings -- which he did! He'll be at the event again this year.
The ticketed event, organized by Irvine teens Ryan Neutel and Eliana Korisky, aims to celebrate the growing community of local slimers and slime fans, with exclusive slimes available for purchase from some of SoCal's most popular slime-creators and personalities, in addition to slime-making demos. Attendees are also encouraged to bring their own homemade slimes to enter into a contest or just to trade among fellow slime lovers.
Each of the slime vendors will bring anywhere from 100 to 200 of their own slimes to sell. Confirmed slime vendors include:
The event will be held at the District Valet station, across from JT Schmid's, off Park Avenue near Tustin Ranch Road. In addition to slime activities, Fashion Camp will also be on hand with T-shirt making stations and BubblePOP will provide fun bubble play stations for children.
Tickets are $20 for general admission at noon. Diamond VIP passes, at $45 each and allow for early entrance and a gift bag, have already sold out. Parents who accompany children under 18 to the event will only have to pay $5. Tickets can be purchased at: eventbrite.com.
Pugsloveslime – 305k
Mermaid.slimez – 315k
Slime.fantasies—252k
Kyakyasmr_slime – 240k
Luminatislime – 181k
Someotherslime – 199k
Itsslimetyme – 183k
Pbunnyslimes
Slimeyland
Slimeypallets
Missesslimes
Softrockslimes
Crunch.angel
Fancysqueeze
Kookyslime
Slime.Bauble
Slimeboxclub
Kjpslime
Theeslimes
Wishuponastarslimeshop
Slimeonadestand
Wuhooslime
Milkandteaslimetime
Layzslime
Puttyegg
Bizcatslimes
Potchaslimes
Squishintime
Sslimegirls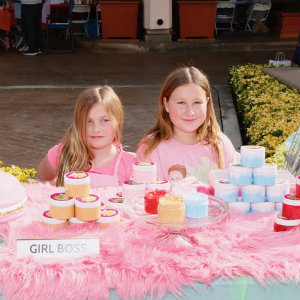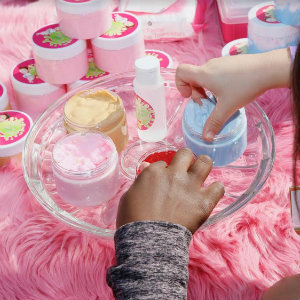 ---
More Greer