Greer's Blog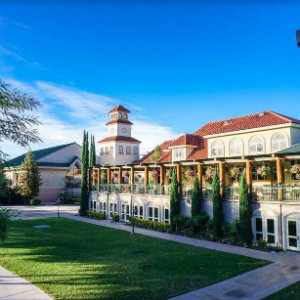 07.22.20
South Coast Winery Resort & Spa, owned by the Carter family, received the important designation of Cilurzo Winery of the Year at the 10th Annual Temecula Valley Xenia Hospitality Awards.
Named for the late Vincenzo Cilurzo and his wife Audrey, who planted the region's first commercial vineyard in 1968, the Cilurzo Winery Award of the Year recognizes a winery operating in the Temecula Valley, which routinely offers an exceptional guest experience through its wine, winery, vineyard quality, and appearance and philanthropic endeavors for the betterment of the community. A nominating committee of five members chose the Cilurzo Winery Award winner based on winemaking authenticity and quality, 30%; winery and vineyard quality and appearance, 30%; guest experience, 30%; and philanthropic endeavors in the community, 10%.
South Coast Winery Resort & Spa has long been a cornerstone of the Temecula Valley wine community. Its events and programs include hosting a blind tasting event, accommodating overflow parking for Crush, hosting onsite concerts, raising funds for the Inland Empire Autism Society, supporting the American Cancer Society Desert Coastal Area, and arranging activities to benefit Michelle's Place and the Boys & Girls Club of Southwest County.
On the winemaking side, South Coast Winery's winemakers continue to experiment with the vineyards, vintages and blends to create some of the most outstanding wines in the Valley that are also extremely approachable, allowing even the newest of wine drinkers to enjoy their visits.
The winery has received thousands of wine awards over the years, including most recently winning the 2019 "Winery of the Year" premium award at the 39th Annual San Francisco International Wine Competition (SFIWC), one of the oldest international wine competitions in the world and North America's largest wine judging event. At this event, it was also awarded "Best of Class" for its Wild Horse Peak Mountain Vineyards Touriga Nacional, 2016 as well as 28 other prestigious awards.
34843 Rancho California Road in Temecula. 951.566.4622.
---
More Greer