Greer's Blog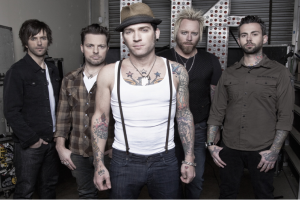 02.10.13
Two special presentations at the OC Music Awards celebration on Saturday, March 9 will be the Orange County Impact Award honoring a renowned local band or artist for their impact on the music scene in Orange County, and The Lifetime Achievement Award given to an individual who made a significant presence in the music community. This year's recipients will be given to Lit for the OC Impact honor, and to Carl St. Clair for the Lifetime Achievement award.
Lit helped put American alternative rock on the map in the '90s and continues to remain true to their artistic expression, as well as impacting artists, the industry and listeners. Music Director Carl St. Clair celebrates his 24th season with Pacific Symphony and is recognized for his musically distinguished performances, his commitment to building outstanding educational programs and his innovative approaches to programming. The Pacific Symphony—the largest orchestra formed in the United States in the last 40 years is due in large part to St. Clair's leadership.
The awards will be presented live at the 12th annual 2013 OC Music Awards celebration at the City National Grove of Anaheim on Saturday, March 9. Limited tickets are currently available to the public online.
---
More Greer