Greer's Blog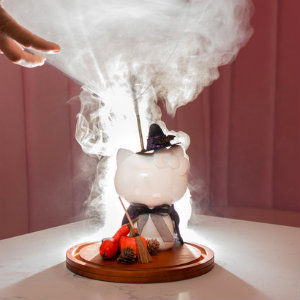 10.07.19
At Hello Kitty Grand Cafe and Bow Room at Irvine Spectrum you can celebrate all the flavors of fall and Halloween -- with a whole lotta pink.
In addition to pumpkin spiced lattes, pumpkin spiced hot chocolates, pumpkin tarts and hot apple cider, you can also find fried-to-order maple glazed mini-doughnuts in the all-day bakery of Hello Kitty Grand Cafe.
During the evening, head to the world's pinkest spookeasy inside Hello Kitty Bow Room for some frightfully good craft cocktails like the "Trick or Treat," with gin, citrus, candycorn syrup, cream and Aquafaba. For those who want something a little more dramatic, there's the smokin' hot "Witches Brew" with Bruto Americano, Rye whiskey, Apple brandy, citrus, apple and cinnamon, a potent concoction, indeed.
Prefer spirit-forward libations? There are three Old Fashioneds to enjoy, including the new "Kyoto," with Japanese whisky, fennel-citrus syrup and Luxardo bitters -- and the "Candycorn," with Russell's Bourbon, housemade Candycorn syrup and banana liqueur.
Open 11 a.m. to 9 p.m. Monday – Thursday; 11 a.m. to 10:30 p.m. Friday; 10 a.m. to 10:30 p.m. Saturday; 10 a.m. to 9 p.m. Sunday.
Afternoon Tea Hours: 11 a.m.- 4 p.m. Wednesday-Friday; 10 a.m. to 4 p.m. Saturday; 10 a.m. to 5 p.m. Sunday.
Cocktail Service Hours: 5 p.m.- 9 p.m. Tuesday-Thursday; 5 p.m. to 11 p.m. Friday; 6 p.m. to 11 p.m. Saturday.
Near the Giant Wheel Court at Irvine Spectrum at 860 Irvine Center Drive in Irvine.
Images by Hello Kitty Grand Cafe & Bow Room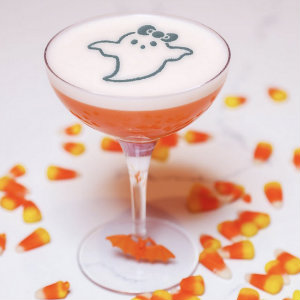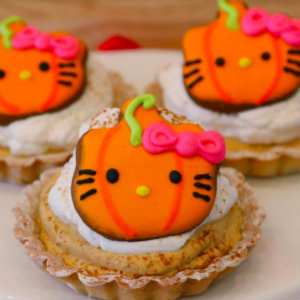 ---
More Greer