Greer's Blog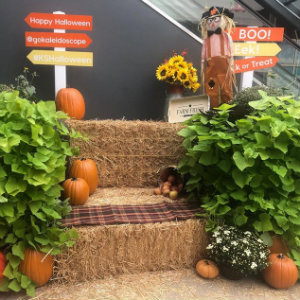 10.22.20
This Halloween may look a little different than in years past, but Kaleidoscope in Mission Viejo is still offering festival fall photo backdrops for OC families to come enjoy and take photos. There are three outdoor displays throughout the dining and entertainment center, along with additional murals upstairs inside Union Market.
From lunch or dinner at one of the center's restaurants, to getting treats for the family at Yogurtland or Locca Churros + Tea, Kaleidoscope has something for everyone in the family. The center is located at 27741 Crown Valley Pkwy., just off the 5 Fwy., in Mission Viejo.
For more information, visit gokaleidoscope.com.
---
More Greer