Greer's Blog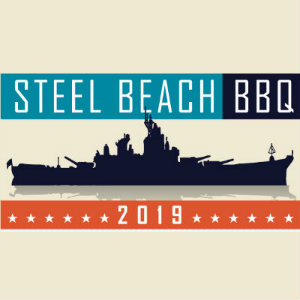 10.10.19
The Battleship IOWA Museum will host the first annual Steel Beach BBQ Fundraiser on Sunday, October 13 from 4-7 p.m. in support of Veteran's Programming aboard the historic battleship to coincide with the 244th Anniversary of the U.S. Navy. The commemorative event pays homage to a U.S. Navy tradition, where sailors enjoy the relaxation of a beach party without having access to land.
Guests are invited to come aboard and enjoy an array of sweet and spicy BBQ food, craft beer, wine tastings, and country line dancing lessons all while enjoying live music by, Sean Oliu and The Coastline Cowboys.
Hosted on the fantail of the famed battleship, Steel Beach is fun for the entire family with live music selections from Sean Oliu & The Coastline Cowboys, line dancing lessons from Fred Astaire Dance Studio, craft beer from Lagunitas and wine tastings from Cavaller Wine Exchange, all of whom are providing services pro bono in support of the fundraiser.
Tickets to Steel Beach BBQ are available now starting at $65 for adult members and $75 for adult non-members. Tickets for members under 21 years of age are $25 and $30 for under 21 non-members. Tickets can be purchased at pacificbattleship.com/steelbeach. Parking is available at the Cruise Terminal Parking Lot. Please enter at First Street and Harbor Boulevard.
Special Room Rates are available at DoubleTree by Hilton Hotel located in San Pedro for the Steel Beach BBQ Fundraiser. Guests can use the promo code: SBB for exclusive room rates and complimentary shuttles to the Battleship IOWA Museum, Valid from Friday, October 12th through Monday, October 14th. For more information visit doubletree.hilton.com.
Battleship IOWA Museum is at 250 South Harbor Boulevard, Berth 87 in San Pedro. 877.446.9261.
---
More Greer