Greer's Blog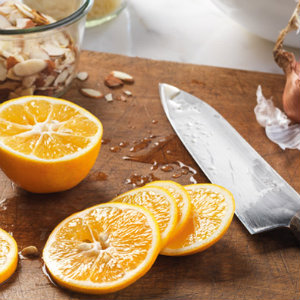 04.24.19
To celebrate the 30th Annual Spring Garden Show, four leading chefs from South Coast Plaza's restaurants will demonstrate signature recipes, share cooking tips and samples of the delicious dishes they prepare at Stonewall Kitchen Cooking School. Classes are demonstration only with plenty of opportunities to learn new tips, ask questions and interact with the chef and staff.
Thursday, April 25 at 3 p.m., Sample The Hall Global Eatery

Join renowned chef Amar Santana for a lively cooking demonstration and be among the first to sample tastes from his soon-to-open The Hall Global Eatery at South Coast Plaza. Santana, runner up of Bravo's Season 13 "Top Chef" and chef/partner at Vaca in Costa Mesa, will field questions following the demo.
Friday, April 26 at 3 p.m. A Taste of Italy at Home
Famed restaurateur Antonio Cagnolo opened his flagship, Antonello Ristorante, at South Coast Plaza Village in 1979. Cagnolo, a native of Bistagno in the Piedmont region of Italy, and his Venetian-born wife, Fiorella, will reveal their favorite ways to cook Italian food at home, using fresh, flavorful ingredients, simply prepared.
Saturday, April 27 11 a.m. Signature Dishes from Terrace by Mix Mix
Award-winning chef Ross Pangilinan will demonstrate signature dishes from Terrace by Mix Mix, his newly opened restaurant at South Coast Plaza. The globally inspired dining concept is influenced by French, Italian and modern Filipino cuisines. Terrace by Mix Mix was named by Orange Coast Magazine as one its "Best New Restaurants" in the April 2019 dining issue.

Butter, Flower, Sugar at 2 p.m.
Danielle Keene, owner of Sheila Mae bakery and finalist on Top Chef: Just Desserts, will show you how to embrace flower power this Spring and add a special floral twist to your favorite sweet treats. Join her in the housewares department after to check out the products she uses to transform these recipes from plain and simple to fantastically floral!
Sunday, April 28 at 2 p.m. Meet Chef Esnault of Knife Pleat
Meet chef Tony Esnault of the highly anticipated Knife Pleat, opening soon in South Coast Plaza's Penthouse. Esnault, born in the small town of Saumur in France's Loire Valley, has cooked at Michelin-starred restaurants in France, Monte Carlo, New York and Los Angeles. He and wife-partner Yassmin Sarmadi own Church & State in Downtown Los Angeles. Highly praised for his elegance of flavor and artistic execution, Esnault will share his passion for cooking with local, seasonal and sustainable ingredients.
What to Expect? Generous portions of each course and a complete recipe packet to recreate the meal at home! Classroom seating is on a first-come, first-served basis, so please plan to arrive early in order to sit with companions.
Stonewall Kitchen Cooking School is at Macy's Home Store at South Coast Plaza at 3333 Bear St. in Costa Mesa. 714.513.3940.
---
More Greer