Greer's Blog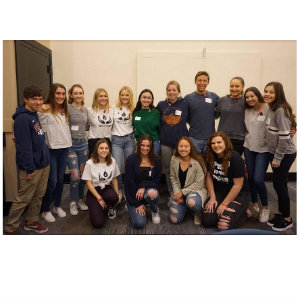 06.04.18
The Leukemia & Lymphoma Society's (LLS) second annual Students of the Year campaign exceeded all expectations, with 10 candidate teams, comprised of 16 extraordinary high school students, raising $300,000 to help find cancer cures.

Team "A Shoulder to Lean On," led by Taylor Smith from Newport Harbor High School, were named Students of the Year, with more than $59,000 raised.

"My team and I are extremely proud of ourselves. I could not have asked for a better group of friends to help raise this much money, and I'm so happy we created such great friendships throughout this campaign," said Taylor, of team A Shoulder to Lean On. "This has truly been one of the best experiences of my life."

Participants in fundraising campaigns, like Students of the Year, are helping LLS make an impact on the lives of cancer patients, not someday, but today. LLS is leading the charge in exploring new paths to cures and treatments, with almost 300 cutting-edge research projects underway, many in the promising new areas of immunotherapy and personalized medicine. In addition to finding blood cancer cures, many of the treatments LLS has helped fund are now helping patients with other cancers and chronic diseases.
Team "Chem-No-Therapy," led by Kaci Stewart of Yorba Linda High School and Katie Wong of Santiago High School, raised more than $55,000 and was named First Runner-Up. Second Runner-Up was Team "Help is in Our Blood," led by Gabby Brutman, Wynn Dietzler, & Leah Padden from Newport Harbor High School. The Top Fundraiser Recognition is also given to the three top teams, who raised more than $50,000. This Award connects the individuals with one of LLS's Research Portfolios. The portfolios include a variety of projects that focus on specific blood cancer research, so candidates may choose one that is meaningful to them.

"These students are an inspiration, they embody the idea that anyone can make a difference with hard work and dedication," said Deborah Levy, Executive Director of LLS's Orange County Inland Empire Chapter. "What the candidates were able to achieve in seven weeks is truly amazing, and will have a tremendous impact on the lives of blood cancer patients and their families."

In addition to top fundraising awards, candidates were recognized for their commitment to the LLS Mission, Philanthropy, and Leadership. The Citizenship Awards, went to: Joey Hertzberg of Foothill High School for Mission; Gabby Brutman, Wynn Dietzler, & Leah Padden, of Newport Harbor High School for Philanthropy; and Taylor Smith of Newport Harbor High School Leadership.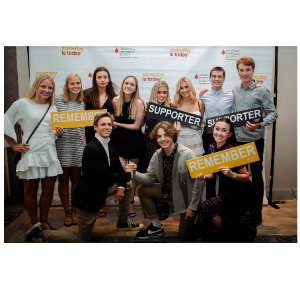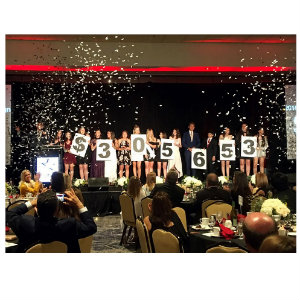 ---
More Greer