Greer's Blog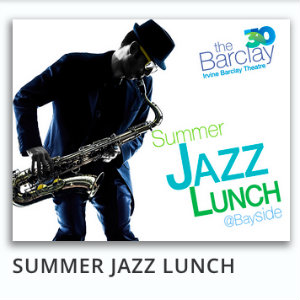 09.22.20
The final Summer Jazz Lunch at Bayside series in Newport Beach features the Akiko/Hamilton/Dechter Trio on Saturday, September 26 at noon.
Akiko Tsuruga has ten albums as a leader to her credit. Her debut album in the U.S., Sweet and Funky, was selected as "Best Album of 2007" by DownBeat magazine. Akiko has been a regular in the DownBeat polls since 2008—culminating this year with the 65th Annual Critics' Poll, coming in at #2 in the Rising Star:Organ category. Hot House magazine has named her "Best Jazz Organist" in the 2017 Readers Poll. Her albums have consistently placed in the top ten on the National Radio Jazz Chart.
Jeff Hamilton has received rave reviews for his dynamic drumming. Leonard Feather of the Los Angeles Times described Jeff's work with Oscar Peterson as "the Los Angeles-based drummer whose intelligent backing and spirited solo work met Peterson's customarily high standards…." Jeff Bradley (Denver Post) stated that Jeff "brought the crowd to its feet with his amazing hand-drumming, soft and understated, yet as riveting and rewarding as any drum solo you've heard."
Guitarist Graham Dechter is one of the most important young players on the jazz scene. He is currently featured with The Eliane Elias Quartet and The Clayton-Hamilton Jazz Orchestra. His two releases as a leader, Right on Time and Takin' It There are critically acclaimed.
Doors open at 11 a.m. for lunch, the music begins at noon. The price is $90.
Click here to preview the menu.
The price is all-inclusive of lunch, tax, tip, and music. Complimentary self and valet parking.
Bayside Restaurant is at 900 Bayside Drive in Newport Beach.
---
More Greer