Greer's Blog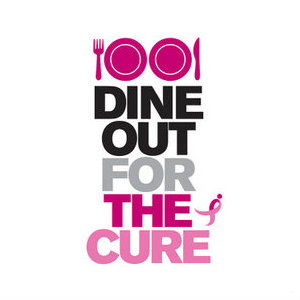 10.11.17
On Thursday, Oct. 12, restaurants all over Orange County will be participating in Susan G. Komen Orange County's Dine Out for the Cure. Taking place during National Breast Cancer Awareness Month, the Dine Out is sure to be delicious way to make a difference. For every dollar guests spend, anywhere from 10-25% of the restaurant's profits for the day will go to Komen Orange County.
Varying in their contribution to the breast cancer awareness foundation, all participating restaurants will make a significant impact in the fight against breast cancer, and the restaurants guest's will enjoy their delectable bites knowing they've made a difference.
Participating restaurants include Perry's Pizza in Huntington Beach, El Mercado Modern Cuisine in Santa Ana, DO Lunch Deli in Santa Ana, Panini Kabob Grill multiple locations in OC, Felix Continental Cafe in Orange, Hatch in Tustin, The Blind Rabbit in Anaheim, and Shuck Oyster Bar in Costa Mesa, with new restaurants being added weekly. Each restaurant will be donating 10% of their sales made on the 12.
For more information and an updated list of participating restaurants, visit komenoc.org/dineout.
---
More Greer