Greer's Blog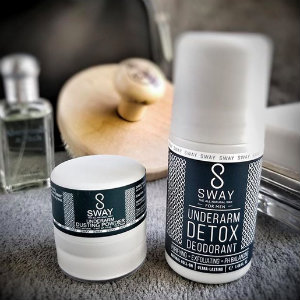 01.09.18
We just discovered SWAY Deodorant, an all-natural deodorant that works! There's no stain or residue, it's long lasting and it's formulated with a special blend of organic, raw apple cider vinegar, fine essential oils, and natural ingredients.
SWAY has a unique pH value that helps to restore and maintain the acid mantle of the underarm skin. Conventional deodorants can be filled with chemicals! SWAY is committed to helping you eliminate yet another unnecessary chemical-laden product from your daily routine. There's a Sway underarm detox deodorant for men and women, as well as a starter kit for men and women that includes a Detox deodorant and dusting powder.
You can shop online at lovemysway.com.
---
More Greer