Greer's Blog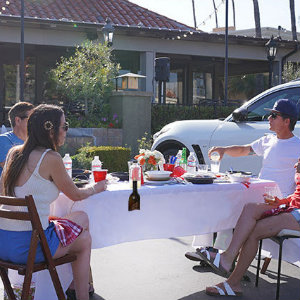 07.08.20
Dine in the parking lot at Zov's Tustin location on Friday and Saturdays with live music each night. Order ahead from Zov's take-out menu, wine, and cocktail list. Bring your own tables, chairs, utensils, and cups. Live music will be played from the café patio. Two seatings will be available each day from 4:30 to 6:30 p.m.
Email to reserve now at customercare@zovs.com The email must include the number of guests, the two most preferred dates, and seating times (not guaranteed), name and phone number.
Zov's is also open serving on outdoor patios in Tustin, Newport, and newly remodeled Irvine location.
Zov's Restaurants is at 17440 E 17th St. in Tustin. 714.838.8855.
Zov's Irvine is at 3915 Portola Pkwy in Irvine. 714.734.9687.
Zov's Newport Coast in the Newport Coast Shopping Center, at 21123 Newport Coast Drive. 949.760.9687.
---
More Greer