Greer's Blog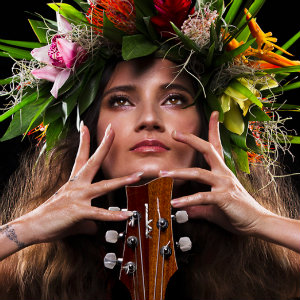 10.16.19
Taimane, a sensation in her native Hawaii and now a rising world music star, makes her Musco Center for the Arts debut on Sunday, October 20, at 4 p.m. Her Taimane - Elemental Tour brings the ukulele virtuoso and hypnotic vocalist to Orange County for one night only.
Joined by her backing quartet and dancer, Hawaii's '2019 Favorite Entertainer of the Year' transports her audience to a modern Polynesian paradise through seductive singing and phenomenal ukulele playing that incorporates styles from traditional to "shredding."
Accompanying her are classical guitarist Ramiro Marziani, percussionist Jonathan Heraux, violinist Baethoven who also sings background vocals, and the Polynesian dancer Liʻo.
Tickets are $25 to $48, and available at muscocenter.org or by calling Musco Center at 844.626.8726 (844-OC-MUSCO).
All print-at-home tickets include a no-cost parking pass. Musco Center for the Arts is located on the campus of Chapman University at 415 North Glassell in Orange.
---
More Greer