Greer's Blog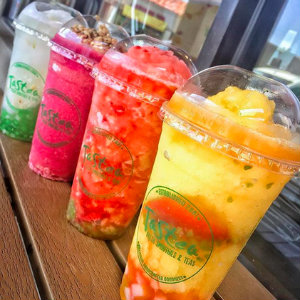 12.28.17
Welcome Tastea to the neighborhood as they bring their innovative smoothie and tea creations to Crossroads on Saturday, December 30. Doors open at 2 p.m., be one of the first 200 guests to arrive and receive a FREE 20oz Specialtea - freshly brewed organic black tea complimented with real fruit juice and loads of yummy add-ons.
Stay tuned for CHA for Tea, coming to Woodbridge Village Center during the first week of January. The teahouse serves a variety of drinks, as well as crispy chicken, noodle dishes and other Asian specialties.
Crossroads is at 3720 - 3996 Barranca Parkway in Irvine.
Woodbridge Village Center is at 4500-4820 Barranca Pkwy. in Irvine. 949.339.1033.
---
More Greer