Greer's Blog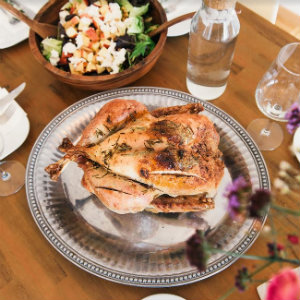 11.21.17
Back Bay Bistro welcomes guests to celebrate the Thanksgiving holiday with a festive gourmet buffet featuring slow roasted turkey, holiday sides and more with the unforgettable waterfront atmosphere on Thursday, Nov. 23 from 10:30 a.m.-3 p.m. Thanksgiving Buffet is $50 for adults and $25 for children 10 years and under. *Tax and 18% service charge is not reflected in per person pricing. View the menu here.
For those who wish to enjoy their Thanksgiving meal from the comfort of their own home, Back Bay Bistro is offering Thanksgiving To Go. Call ahead at 949.729.1144, by November 22 to reserve your professionally prepared whole turkey and a selection of favorite holiday sides. Pick up your meal on Thursday, November 23 from 10:30 a.m. – 3 p.m. Thanksgiving To Go costs $150 for complete dinner, serves 4-6.
Back Bay Bistro is at 1131 Back Bay Drive, Newport Beach. 949.729.1144.
---
More Greer