Greer's Blog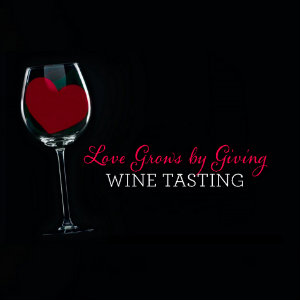 02.10.20
Orange County wine lovers and foodies alike will unite in support of at-risk youth during the 10th annual "Love Grows by Giving" fundraiser on Thursday, February 13, from 5:30 p.m. – 9:30 p.m. at the Hyatt Regency Huntington Beach Resort & Spa.
Guests will celebrate the month of love by raising funds for nonprofit Waymakers' Huntington Beach Youth Shelter, a "safe haven" for homeless, runaway, abused and at-risk youth. The charitable event will feature wine tastings, beer samplings, live music and an exceptional culinary experience from local fine dining restaurants.
Waymakers is a nonprofit organization that builds safer communities by helping individuals make their way through conflict and crisis to a place of strength and stability. They do this through five key areas: sheltering children, supporting victims, counseling families, resolving conflicts, and educating communities.
Featured participants will include Jackson Family Wines, Duckhorn, Rodney Strong, Main Street Wine Company, Cambalache Grill, Watertable at Hyatt Regency Huntington Beach, BLK, Mesa Verde Country Club and Duke's Huntington Beach.
The event will also offer live and silent auctions to raise funds for the Huntington Beach Youth Shelter, with prizes to include a stay in a Presidential Suite at the Hyatt Regency Huntington Beach Resort & Spa. Dennis Kuhl, chairman of Angels Baseball and a longtime supporter of Waymakers, will chair Love Grows by Giving.
Event sponsors will include the Hyatt Regency Huntington Beach Resort & Spa, Angels Baseball, Speedo USA, Chevron, AES Huntington Beach, the Woravka Family Foundation as well as individual sponsors.
Tickets $100 each. Tickets can be purchased at waymakersoc.org or by contacting Elsa Greenfield at 714.842.6600.
---
More Greer