Greer's Blog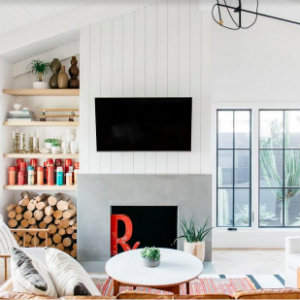 05.13.18
The 21st Annual Newport Harbor Home and Garden Tour will take place on Thursday, May 17, from 9:30 a.m. – 5 p.m. This highly-anticipated annual event will showcase six hand-selected homes located in Newport Beach encompassing magnificent ocean views and a variety of stunning architectural and interior styles by coveted local designers. The event will begin with a morning reception at Balboa Bay Resort, followed by a tour of the docked boat Magnanimous and its sister Duffy boat, Watter Ranger — both designed by Anne Michaelsen Designs.
Along the course of the self-guided tour, guests will enjoy a fabulous lunch from Plums Cafe & Catering at the Newport Theater Arts Center, a chance to step inside some of Newport's most spectacular coastal homes and a reception at famed interior designer Barclay Butera's Newport Beach showroom where Barclay himself will be on hand to welcome guests with wine, hors-d'oeuvres and an up-close look at the Barclay Butera Lifestyle Collection.
The homes selected by this year's committee showcase all the elements of Newport coastal living through a variety of styles from celebrity-status architects and interior designers. The following homes will be open for the tour:
Peninsula Beauty by Jodi Fleming Designs: Located on the Balboa Peninsula and sitting directly on the bay, this glamorous home features a wooden boat hull as its ceiling.
Lido Island Rad Cottage by Raili Clasen Designs: Recently featured in Sunset Magazine, Raili's laid-back, coastal cool aesthetic and attention to detail has created her signature style showcased in every corner of her home featuring a "Count your Blessings" wall.
Newport Heights Family-Friendly Beauty by Gregory Builders in collaboration with Chelsea Gregory: Overlooking the Balboa Bay Resort, this home provides spectacular views including passing sailboats and epitomizes Newport living at its finest.
Newport Heights Ultimate 5-Tiered Palace Home by Hazem Haddad: Three years in the making and much admired by the community, this luxuriously grand home is the owners' dream. Each palatial level is unique and conducive to their happy and entertaining lifestyle, including a "man cave" for the guys.
Dover Shores Ultra-Cool Family Home by Ashley Clark of Skout. Located in the family-friendly streets of Dover Shores, this stylish new home features an inside/outside vibe with beautiful high ceilings and lots of natural light. The simple lines, clean color pallet and just a touch of funk create a space any family would love.
Dover Shores Modern, State-of-the-Art Home by Brandon Architects: Affectionately called the HOP (Hotel on Pescador), this home is the ultimate in modern living, entertaining and design. From the infinity edge pool to the 2nd floor floating bridge to great room with three stacked TVs above an 11' fireplace, all with stunning back bay views, the HOP has it all.
The Newport Home and Garden Tour helps fulfill the Newport Harbor Educational Foundation's mission by providing funds for academic support programs. For more information and to purchase tickets, please visit newportharborhometour.com.
Photo by Meilani Cottrell
---
More Greer