Greer's Blog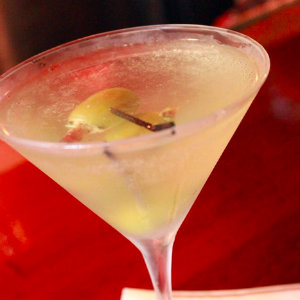 06.18.18
The owners of the Bungalow Restaurant will be celebrating National Martini Day on Tuesday, June 19 with specially priced martinis offered all day.
The Bungalow, a favorite neighborhood restaurant made famous for their OVERSIZED SIGNATURE MARTINIS since 1996, will offer twelve specialty martinis at the value price of $6.19 throughout the day and evening. The specially priced martinis will be available in the bar only.
"National Martini Day is a perfect fit for The Bungalow, as this iconic drink has always had its permanent place in the line-up of classic cocktails on our menu," said co-owners Jim Walker and Louie Feinstein. "We're excited to recognize this national celebration with our existing guests as well as those local martini lovers that may not have sipped or dined with us before."
The Bungalow will offer the one-day National Martini Day MENU on Tuesday, June 19th in the bar only, from 11:30 a.m. – 10 p.m. Restrictions may apply. See website or visit the restaurant for details.
2441 E. Coast Hwy. in Corona del Mar. 949.673.6585.
---
More Greer