Greer's Blog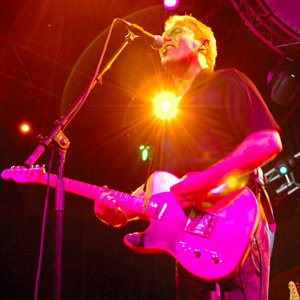 01.03.18
Still fronted by stellar vocalist David Wakeling, The English Beat will be making a rare live appearance on Mozambique's Main Stage on Saturday, Jan. 6. Tickets are $30 and can be purchased here.
In 1979, while the rest of the world was listening to The Knack's My Sharona and still dancing to the disco ball beats of Donna Summer and The Bee Gees, a small band named "The Beat" took to the stage for their very first show in Birmingham, England. With a crazy, funky, fluid crossover play between soul, Reggae, pop, and punk, the band created a new kind of dance rhythm that became an overnight sensation.
Still one of the placeholders in what music historians refer to as "The British Two Movement" or "British Part II," The English Beat leaped to an immediate and giant platform with their first single hit, a poppy/punky remake of Smokey Robinson's mournful Tears of a Clown. From there, it was five years of worldwide touring during which the band released three chart-favorite albums.
At Mozambique, dance and sing along to The English Beat's favorites such as Mirror in the Bathroom, Save it For Later, I Confess, Stand Down Margaret, and their cover of a song written by Andy Williams, Can't Get Used to Losing You. Additionally, enjoy the English Beat's newest hits since their reunion, as well as hits from Wakeling's band, General Public.
1740 S. Coast Highway in Laguna Beach. 949.715.7777.
---
More Greer