Greer's Blog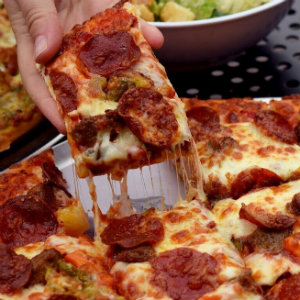 06.09.17
As part of its ongoing commitment to support the local community, Fresh Brothers will host a "Give Back" fundraiser weekend at the Newport Beach store at Harbor View Center. The Fresh Brothers 'Give Back' fundraiser will be held Saturday, June 10 from 11 a.m. to 10 p.m., and Sunday, June 11 from 11 a.m. to 9 p.m. The award-winning fast casual pizza chain will donate 20 percent of total food and beverage sales back to three local schools: Anderson Elementary, Harbor View Elementary and Lincoln Elementary.
In 2016, more than $40,000 has been raised through similar Fresh Brothers fundraising events for schools across Orange and San Diego counties. The community fundraiser is just one example of Fresh Brothers' commitment to be an active part of the communities that it serves by supporting local schools, sports teams and charitable organizations.
The Fresh Brothers sauce is packed with 100% fresh tomatoes, not concentrate. The mozzarella is all natural, with no fillers, additives or preservatives. Nothing is ever fried; wings, bites, and tenders, even the Fresh fries are baked. The Fresh Kids(™) Special Sauce has a mix of five different finely-ground veggies blended into the pizza sauce.
Orders can be placed online or by phone at Newport Beach 949.759.1212. Customers can also download the Fresh Brothers app, available on iPhone and Android as well as become a member of the Fresh Fan Club to get 10% off every order with a code.
Fresh Brothers is at 1616 San Miguel Drive in the Harbor View Center.
---
More Greer