Greer's Blog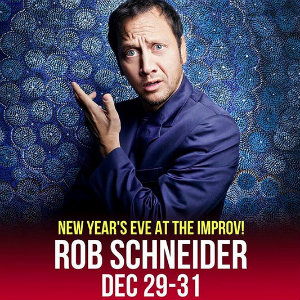 12.22.17
For the holidays, consider the gift of laughter with tickets to the Improv at Irvine Spectrum, one of the largest comedy clubs in the country and the first to include an Umami Burger. You'll be blown away by the talent at the Irvine Improv. They have some of the best in the biz like Rob Schneider, Norm MacDonald, Dana Carvey and David Spade coming through, as well as hilarious up and coming comedians.
You can celebrate the New Year with Rob Schneider who will be performing Friday, Dec. 29 at 7:30 p.m., Saturday, Dec. 30 at 7 p.m. and 9:30 p.m.; and on New Year's Eve, Sunday, Dec. 31, he'll perform an East Coast Countdown at 7 p.m., and West Coast Countdown at 10 p.m.
For an entire list of specials and shows and tickets, visit irvine.improv.com.
527 Spectrum Center Drive in Irvine. 949.854.5455.
---
More Greer