Greer's Blog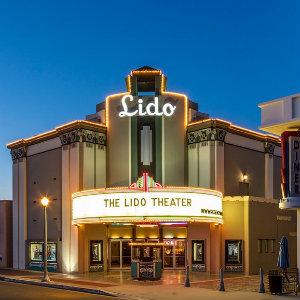 08.14.18
The Lido Theater in Newport Beach is celebrating its 80th anniversary with a showing on Thursday, Aug. 16 at 6 p.m. of the Oscar-nominated Jezebel, the film that opened the Lido Theater in 1938.
The Lido Theater in partnership with the Newport Beach Film Festival, will have a special Champagne and hors d'oeuvres reception followed by a screening of Jezebel at 7 p.m. Benefitting Lupus International, tickets for the reception and movie are $20 per person and can be purchased at https://bit.ly/2NSIewZ.
The acclaimed movie starring Bette Davis and Henry Fonda first opened the theater in 1938. It has been said that Miss Davis, a Corona del Mar resident at the time, drove by the theater daily while it was under construction. She reportedly requested a sitting parlor in the ladies room, which was built and still remains today, and also told the original owners of the Lido Theater to open with her movie Jezebel, which they did.
The Lido Theater is at 3459 Via Lido, off Newport Boulevard, in Newport Beach. For additional movies and show times, please call 949. 673.8350 or visit RegencyMovies.com. To inquire about renting the theater for a private event, please call 949.723.7100 or email lidorental@fritzduda.com.
Image by Bob Hodson
---
More Greer