Greer's Blog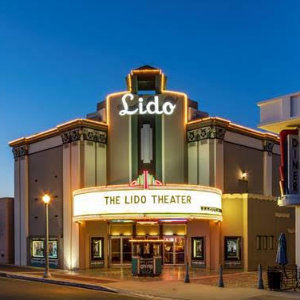 08.30.19
The iconic Lido Theater in Newport Beach will be temporarily closing for interior upgrades and will reopen in Spring 2020. The Lido Theater, which marked its 80th-anniversary last year, will close after its last screening on Monday, September 2.
The Lido Theater will keep the integrity of the original theater. Improvements will include state-of-the-art-sound and projection, new paint, carpet, and seating, as well as modern touches such as air conditioning and heating.
The annual Bill Medley concert to benefit Lupus research and education, held in honor of Linda and Bobby Hatfield, is slated to return in May 2020. Next year will be the tenth year that Medley has done the concert to honor his late musical partner in the Righteous Brothers, Hatfield and his wife Linda, who lost her battle with lupus in 2010.
In addition to its art deco architectural details, the Lido Theater features vintage movie poster cases, the original box office, and a magnificent red velvet waterfall curtain on an elevated stage.
The theater also has some of its original Catalina tilework, revered at the time for its colorful hand-painted beauty, and rarely seen in Southern California today. Harkening back to the golden age of Hollywood, the Lido Theater also has a balcony, which is not seen in modern theaters.
The Newport Beach landmark opened in 1938 with the Oscar-winning movie "Jezebel", starring Bette Davis and Henry Fonda. A resident of nearby Corona del Mar, Miss Davis is said to have traveled by the site daily while the theater was under construction, and requested a sitting parlor in the ladies' room, which was built and remains today.
The Lido Theater is in Via Lido Plaza at 3459 Via Lido, off Newport Boulevard, on the Balboa Peninsula in Newport Beach.
---
More Greer