Greer's Blog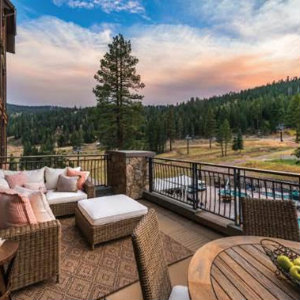 08.06.20
Travelers in wanderlust might be having a hard time this summer with limitations on travel, but for Californians looking for an easy and enjoyable escape, North Lake Tahoe with a stay at The Ritz-Carlton, Lake Tahoe is the perfect road trip destination.
With wide-open space for hiking, water sports, golf, and more, visitors can feel secure while having summer fun in the great outdoors while also abiding by social distancing in the expansive natural beauty of Lake Tahoe. Find a list of activities to experience below:
At The Ritz-Carlton, Lake Tahoe, guests can recharge in plush guest rooms as well as the property's portfolio of 12 two and three-bedroom luxury residences that provide guests with more square footage to spread out and escape public spaces in a luxurious yet comfortable setting. Select amenities are now open to guests including the expansive backyard lawn, pool, and state of the art fitness center open seven days a week. The resort's award-winning culinary team offers a menu of numerous to-go options to enjoy throughout the resort.
There are beautiful public beaches dotting the North Lake Tahoe lakeside, but for a truly memorable experience, guests of The Ritz-Carlton, Lake Tahoe can partake in the resort's stunningly designed waterside Lake Club amenity. The unique venue's amenities include alfresco dining, leisure, and water activities including stand-up paddle boarding and boating, and direct private access to the lake.
The restorative power of nature is extraordinary, and in these times, we are craving an escape to places of inspiration and serenity. Whether you're looking for an easy stroll for the whole family or a longer trek with steep switchbacks and stunning views, there's something for everyone. Check out the Sawmill Lake trail with the trailhead just down the hill from The Ritz-Carlton. The trail meanders through the forest towards the stunning Sawmill Lake.
Lake Tahoe and Truckee are home to some of the finest golf courses in the High Sierra. It's easy to schedule a tee time at one of the area's courses now open such as Old Greenwood Golf Course, The Golf Club at Gray's Crossing.
Dine out - Downtown Truckee is a lively, charming, and historic town that's open for business and boasting unique outdoor dining experiences. Dining options are across the board from casual bistro-style restaurants to long-standing fine dining establishments. One of the most beloved spots for special occasions and incredible food is Restaurant Trokay with stunning dishes and creative flavors. Stop in at the beloved Tahoe Oil & Spice to bring home some High Sierra flavors with you on the way home.
---
More Greer