Greer's Blog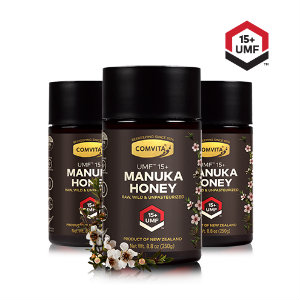 05.15.19
Manuka Honey's popularity has grown in the past year as an essential in wellness, healing with medical grade honey in hospitals, and beauty markets. It can get confusing when you're choosing which grade and which brand is the best. Turns out many Manuka Honey brands are labeled with terms that aren't verified and are developed in marketing. Terms such as "Bio-Active", "Active", "Factor", or "MGO" with numbers ranging from 5 to 1,000.
I've been using Comvita Manuka Honey, a company founded in 1973 that's been perfecting its beekeeping craft and sourcing Manuka Honey in New Zealand. They have an entirely different rating system that's done by third-party independent scientists and consumer protection advocates. You can read more about what makes Comvita special here comvita.com/thisisrealmanuka.
I love Comvita's Manuka Honey to help with allergies, burns, and as a face mask. I also love their Apple Cider Vinegar with Manuka Honey that's been touted as promoting the growth of healthy bacteria in the gut. It's also great as a salad dressing.
You can shop online for Comvita at comvita.com.
---
More Greer