Greer's Blog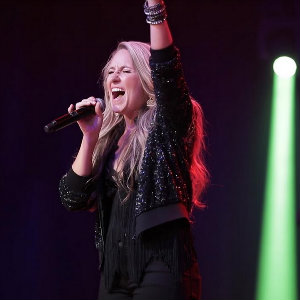 02.12.19
The Ranch Saloon, known as one of Orange County's best venues for live country music and line dancing, will be welcoming Blown Away: a tribute to Carrie Underwood and Honey County to the Saloon this February.
Blown Away, scheduled to play on Wednesday, February 13, will feature the talents of Amanda Ferris and Arnie Newman's Country Club Band in its tribute night to Carrie Underwood. They are prepared to showcase some of the top hits from the #1 Female Country Pop Singer of the decade!
Honey County, performing on Wednesday, February 27, is a popular, female trio country music band that has appeared at Stagecoach Festival, on the HBO series True Blood and appearing as semi-finalists on VH1's Make a Band Famous competition. They have several songs that have gained much attention from Apple Music, Spotify and on country radio stations across the country.
Doors will open at 5:30 p.m. on both evenings, with the bands scheduled to go on at 8 p.m. Cover charge will be $5 for ages 21 & up and $15 for ages 18-20 and Round Up Hour specials will be available from 5:30 p.m.-7 p.m. Line dancing lessons will also be available both nights at 6:30 p.m. and 7:15 p.m.
The Ranch Saloon features the best in live country music on a 40' concert stage with a state-of-the-art Meyer sound system and a custom made 47' x 26' dance floor in a small club venue with an intimate atmosphere. THE RANCH Saloon serves up the best selection of whiskeys and local craft brews at its 47-foot Long Horn Bar, and an award-winning chef-crafted menu that features the best seasonal ingredients and the famous 58oz. Cowboy Ribeye.
For more information, visit theranch.com.
1025 E. Ball Road in Anaheim. 714.817.4200.
---
More Greer