Greer's Blog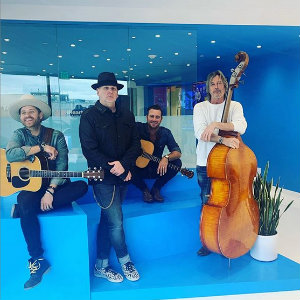 10.08.20
Irvine Barclay Theatre presents The Side Deal on Saturday, October 10 at Bayside Restaurant in Newport Beach. Doors open at 11 a.m. for lunch, the music begins at noon. Book Reservatio here.
Four friends from famous rock bands rekindle the everlasting flame of rock 'n' roll.
Charlie Colin, a founding member of Train, Stan Frazier, a founding member of Sugar Ray and brothers Joel and Scott Owen of Pawn Shop Kings formed The Side Deal after achieving chart-topping success in their respective careers. The Side Deal's sold-out concert at the Barclay in 2018 brought the house down. Together again on one stage, they'll play one another's worldwide hits alongside all new originals.
Click here to preview the menu.
Prime Patio Seating: $100. Premier Plus Seating: $150 (Nearest to the stage under the tent. Includes a complimentary glass of red or white wine). The price is all-inclusive of lunch, tax, tip and music. Complimentary self and valet parking. For bookings of more than 4 in one party, please call the Barclay at 949.854.4646 during the hours of noon - 4 p.m. daily.
900 Bayside Drive in Newport Beach.
---
More Greer