Greer's Blog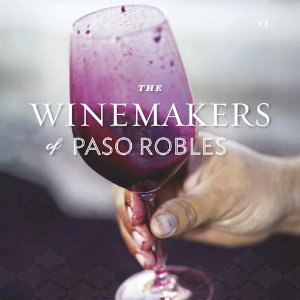 12.01.17
Laguna Beach Books welcomes professional photographer Julia Perez and the OC Register's award-winning journalist and wine writer Paul Hodgins to the store on Sunday, Dec. 3 at 4 p.m. They will be celebrating the release of their beautiful new book, The Winemakers of Paso Robles.
The Winemakers of Paso Robles is a large format, full-color book, lovingly crafted and designed to take you beyond the cellar door, deep into the art and science of making the finest wines in the world, and celebrating the men and women who dedicate their lives in this California region.
Through nearly 300 pages, with hundreds of behind-the-scenes photographs and months of penetrating interviews, this journey into the world of Paso Robles winemaking provides an intimate glimpse into the passionate lives and unbelievable stories of the people behind Paso's vibrant wine community.
In these pages, you will meet a group of fascinating, passionate people. Athletes and scientists, writers and engineers, successful people in business and scrappy service workers. There are journeymen from every corner of the country and even wine regions of the Old World. And, of course, there are local kids done well.
But they all share a single quality: a burning obsession to make wine that lives up to their dreams.
1200 S Coast Highway in Laguna Beach. 949.494.4779
---
More Greer