Greer's Blog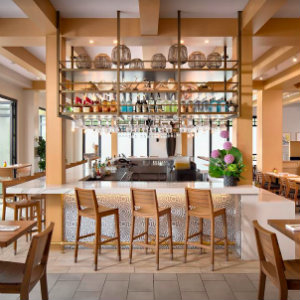 07.11.19
Tommy Bahama Restaurant, Bar & Store at Corona del Mar Plaza unveils its new light and bright remodeled look just in time for summer. Tommy Bahama, an innovator in the combined restaurant and retail experience, has been a mainstay in the Newport Beach community since 1998 and this dramatically redesigned space with its fresh indoor/outdoor feel is the perfect fit for the Orange County lifestyle. The Tommy Bahama Restaurant, Bar & Store remodel is part of the Corona del Mar Plaza renovation, which will be completed later this year.
Tommy Bahama Restaurant, Bar & Store has an all-new reconfigured patio and glass door façade that folds back to create a fluid indoor/outdoor space. The bar has been repositioned as a focal point of the space with seating on all four sides and at adjacent high top tables. On the patio, cozy fire pits with lounge seating are available for casual drinks and light bites. Up a few stairs, a raised terrace offers seating with a view of the surroundings. Plenty of indoor seating is provided, including a private room for meetings or special events.
Serving delicious, native California cuisine, Tommy Bahama Restaurant, Bar provides locally sourced foods include Carlsbad mussels, California pistachios, golden state avocados and farm raised chicken from Orange County. Moving from an all-day dining menu to separate lunch and dinner menus, plus daily fresh sheets provide several dining options offering new selections along with island-inspired favorites from the original menu.
New menu items include Appetizers such as Santa Barbara Hot Smoked Salmon, Grilled Sourdough, Mt. Tam Triple Cream, Red Mustard Greens, Capers, Red Onions, Heirloom Cherry Tomatoes and $19. Char-Grilled Artichoke (seasonal) Herbs de Provence, Lemon Tarragon Aïoli, $15. Nashville Hot Chicken Sliders Hawaiian Bread, Cajun Dry Rub, Island Slaw, Garlic Aïoli, Sriracha, House-Made Pickles $12; and Grilled Miso Avocado Toast with Heirloom Cherry Tomatoes, Jicama, Red Mustard Greens, and Pumpkin Seed Gremolata $14
Entrees include Spaghetti Squash Bowl with Roasted Mushrooms, Lemon Garlic Broth, Roasted Corn Salsa, Bloomsdale Spinach, and Parmigiano-Reggiano, Pumpkin Seed Gremolata $21.5; Za-Atar & Herb Crusted Ahi Tuna with Beluga Lentils, Chile Oil, Roasted Carrots and Romanesco, and Avocado Green Goodess $31; Pressed Herb Chicken & Brie Sandwich California Free Range Chicken, Mt. Tam Triple Cream, Vine-Ripe Tomatoes, Garlic Aïoli, Green Romesco, Fries $17 (Lunch menu)
Open 11 a.m. daily (restaurant hours),
10 a.m. 9 p.m. Monday -Thursday; 10 a.m. 10 p.m. Friday -Saturday; 10 a.m. 9 p.m. Sunday. (store hours).
Tommy Bahama Restaurant, Bar & Store is at Corona del Mar Plaza in 854 Avocado Ave. Newport Beach. 949.760.8686.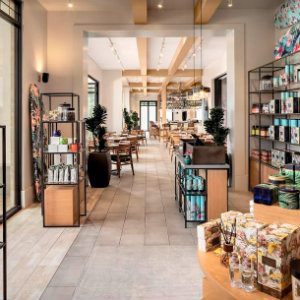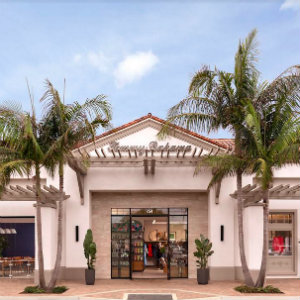 ---
More Greer