Greer's Blog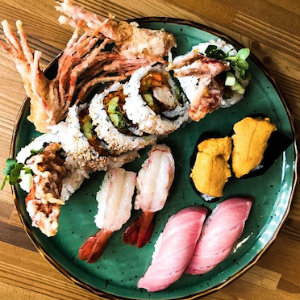 03.08.18
The Broadway musical, Allegiance, starring George Takei, is taking center stage in LA's most vibrant neighborhood, Little Tokyo at the Aratani Theatre, now through April 1. Planning to see the musical? Go Little Tokyo, the community campaign offering top insights into Little Tokyo presents countless opportunities to discover or re-discover one of Los Angeles' most historically rich and energetic urban neighborhoods. From family-owned eateries to traditional sweet shops and discounted tickets, Go Little Tokyo presents the top 4 reasons to experience a deliciously, authentic night in Little Tokyo, before and after the musical.
Tastes of Allegiance Time Period: Let your taste buds travel back in time and dine where the scent of nostalgia lives, at Little Tokyo's classic Japanese diner, Kouraku. Located in the heart of Little Tokyo and open since 1976, Kouraku is a cozy mom-and-pop eatery offering an array of authentic Japanese comfort food dishes from ramen, curry, and their famous tenshin chahan ankake, a gravy covered omelet filled with pork fried rice. Awarded "Best After Midnight Snack" by Los Angeles Downtown News, Kouraku is open nightly until 3 a.m.
Become a Sushi Aficionado: No tempura, no teriyaki, no noodles - no problem! Experience traditional, delicious sushi at Hama Sushi in an intimate, laid-back setting. Enjoy high-quality nigiri sushi and menu favorites like the sashimi platters, red snapper with a squeeze of lemon and brush of salt, and the spicy tuna roll. Pro tip: For the true aficionado experience, sit at the sushi bar and ask for the decadent off-menu item, Salmon Belly Nigiri.
Enjoy a 'sweetened' Encore: Continue the entertainment after the musical and indulge in your greatest dessert fantasies at Snowya. Offering sweet treats like croissant taiyaki with your choice of filling and their signature snowflake shaved ice bowls, Snowya offers melt-in-your-mouth goodness that guests can surely applaud. Enjoy a fish-shaped cone topped with your favorite matcha ice cream.
Use code GOLITTLETOKYO for 15% off Allegiance tickets: Purchase tickets to the powerful and uplifting musical with Go Little Tokyo's 15% off promo code: GOLITTLETOKYO. Allegiance is inspired by the true story of L.A.-based actor, director, and author George Takei. The musical transports audiences back to a dark time in U.S. history when roughly 120,000 Japanese-Americans were forced into internment camps after the attack on Pearl Harbor. Experience the Los Angeles premier of the musical in Little Tokyo, where the story has it's richest legacy. Promo code valid on performances through 3/31, excluding Sundays, on sections A–D. Cannot be combined with other discounts or student/senior pricing. The maximum number of tickets is four per transaction. Ticketing fees apply.
Aratani Theatre is at 244 S. San Pedro St. in Los Angeles.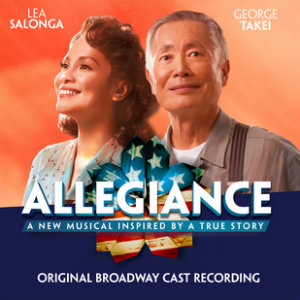 ---
More Greer