Greer's Blog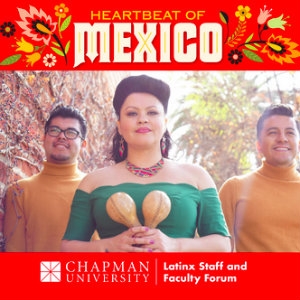 09.16.20
Musco Center is proud to welcome back the popular Bolero group, Tres Souls online on Thursday, Sept. 17 at 7 p.m. Tres Souls first collaborated with Musco Center for their appearance in 2019's Heartbeat of Mexico celebration. An audience favorite, Tres Souls plays their own unique interpretation of the timeless slow-tempo Latin Bolero sound, interspersed with bilingual renditions, bridging the borders between the past and present.

This special living room concert will feature band members Roberto Carlos, Jesús Martínez, and Rocio Mendoza as they relive the vintage sounds of the 1940s-60s Bolero style music.
Email Musco Center for the Arts at info@muscocenter.org.
---
More Greer