Greer's Blog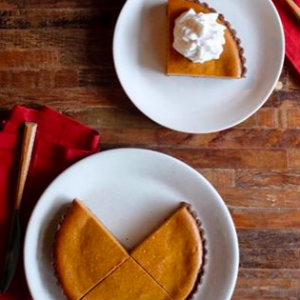 11.13.17
For Thanksgiving, True Food Kitchen's wildly popular seasonal squash pie is back for a limited time and available for pre-order at its Newport Beach location through Sunday, Nov. 19 with an in-store pick on Nov. 21 and 22. Each pie is $22.
This nutrient-rich, healthy holiday favorite features a creamy filling of ripe butternut squash and wintery spices like ginger, cloves, cinnamon with a hint of brandy, maple and coconut, all surrounded by a vegan graham cracker crust and topped with vegan coconut-milk whipped cream. It's gluten-free, too! And seriously delicious.
Open 11 a.m. to 9 p.m. Monday through Thursday; 11 a.m. to 11 a.m. Friday; 10 a.m. to 10 p.m. Saturday; 10 a.m. to 9 p.m. Sunday. Brunch is served 10 a.m. to 3 p.m. Saturday and Sunday; Happy Hour from 3 to 6 p.m.
451 Newport Center Drive in Newport Beach. 949.644.2400.
---
More Greer