Greer's Blog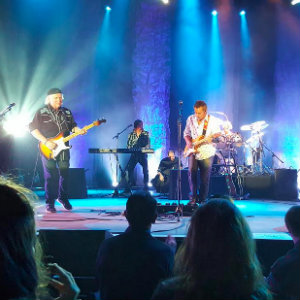 09.05.18
Enjoy two free outdoor concerts in September thanks to the Newport Beach City Arts Commission. The September concerts include a concert on the Civic Center Green on Sunday, September 9 from 6 to 7:30 p.m., featuring Desperado, with a tribute to the Eagles, and a concert at Balboa Peninsula Park on September 23 from 5 to 6:30 p.m.featuring Southland Sings playing Broadway hits.
Founded in 2002 by lead singer, guitarist, and keyboardist, Aaron Broering, Desperado boasts a line-up of five lead singers and multi-instrumentalists dedicated to replicating the music of the Eagles.
Free parking in the Civic Center parking structure and Central Library parking lot.
Newport Beach Civic Center Green is at 100 Civic Center Drive in Newport Beach.
Southland Sings will present a lively choreographed concert featuring upbeat contemporary and classic Broadway hits. Best-loved songs from Gershwin and Cole Porter to Rodgers and Hammerstein, combined with favorites from popular new shows will make a memorable evening for audience members of all ages.
It will show at Balboa Peninsula Park, 100 Main St. (between A and B Streets, near the Balboa Pier). Paid parking in nearby lots.
Concert-goers are encouraged to bring picnic dinners, blankets and low-slung beach chairs to enjoy the concerts. Food trucks will be on-site at the Civic Center concert. Local eateries near Peninsula Park provide great options for take-out or pre/post show dining.
---
More Greer