Greer's Blog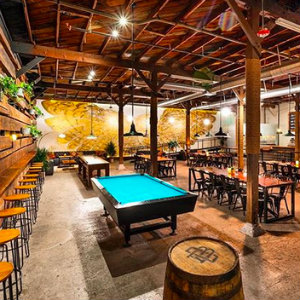 07.12.18
In collaboration with Chef Alan Matheus, Boomtown Brewery in Los Angeles is rolling out some tasty tacos to accompany their excellent beer, and in doing so have created their ultimate Taco Tuesday. The first edition will be on Tuesday, July 17, with another round being served each following Tuesday. Beginning each Tuesday at 4 p.m. Guests will be given a wristband that will be good for two hours of all you can eat tacos and a Boomtown brew for a mere $15. Taco varieties will include steak, chicken, al pastor, and squash blossom.
After your first beer, subsequent beers are 2 dollars off.
With the venue closing at 10 p.m., that's six hours to get discounted, full-flavored goodness at your fingertips. As a bonus, they will be playing Dodger's baseball from their projector, and are starting strong with the MLB All-Star game.
Boomtown Brewery is at 700 Jackson St. in Los Angeles.
---
More Greer